Flying Private For The Holidays: Thanksgiving Edition
Imagine celebrating Thanksgiving like never before, bypassing the stressful holiday crowds and savoring luxurious, personalized service as you soar through the sky to your destination. Elevate your Thanksgiving by flying private, as it offers an unparalleled travel experience that combines comfort, convenience, and exclusivity.
Key Takeaways
Experience ultimate Thanksgiving celebration with a private jet charter for stress-free travel and luxurious amenities.
Escape to premier destinations such as Aspen, Napa Valley & NYC accessible by private jet.
Enjoy comfort, security & quality time with family/friends when you book your Thanksgiving flight with Aerial Jets.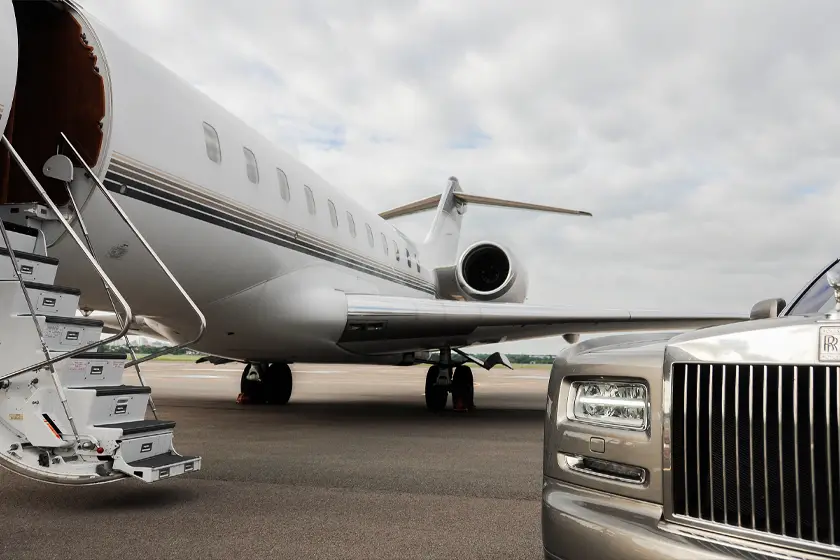 Experience Thanksgiving Like Never Before
Thanksgiving is a time for gratitude, family, and indulgence. Why not elevate your holiday experience by flying private and enjoying the perks of a luxurious journey? A private jet charter allows you to:
Escape the hustle and bustle of crowded airports
Enjoy a personalized travel experience tailored to your preferences
Indulge in in-flight fine dining
Have access to a variety of entertainment options
Make your Thanksgiving travel unforgettable with a private jet charter.
Chartering a private jet for Thanksgiving offers several benefits:
Skipping long security lines
Avoiding busy terminals
Making a stylish arrival at your destination
Enjoying the special occasion with your loved ones
With a wide range of jets available, you can choose the perfect aircraft for your needs, whether you're traveling with family, friends, or business associates.
Escape the Crowds at Airports
The Thanksgiving holiday is notorious for crowded airports and long security lines, with bustling hubs like Hartsfield-Jackson International Airport, Dallas-Fort Worth International Airport, and Denver International Airport seeing an influx of travelers. Opting for a private jet rental allows you to sidestep these hassles and kick off your holiday smoothly and stress-free.
Private jet travel offers several advantages for Thanksgiving travel:
Bypassing the crowds
Convenience of smaller airports closer to your destination
Saving time
Making your journey more enjoyable With a large fleet of private jets available, you can select the perfect aircraft for your needs and preferences, ensuring a memorable and comfortable trip.
Personalized Travel Experience
A central advantage of private flying is the customization of your travel experience, guaranteeing a genuinely unique and memorable Thanksgiving getaway. Some ways you can tailor your journey to suit your tastes and preferences include:
In-flight dining options
Personalized entertainment choices
Customized cabin layout and seating arrangements
Access to exclusive amenities and services
With flying privately on a private plane, you have the freedom to create a truly personalized and luxurious travel experience.
Aerial Jets provides personalized care, including private catering for dining in opulent style, conducting business in a professional atmosphere, or simply indulging in relaxation. With a tailored travel experience, you can enjoy a one-of-a-kind Thanksgiving trip that exceeds your expectations and creates lasting memories.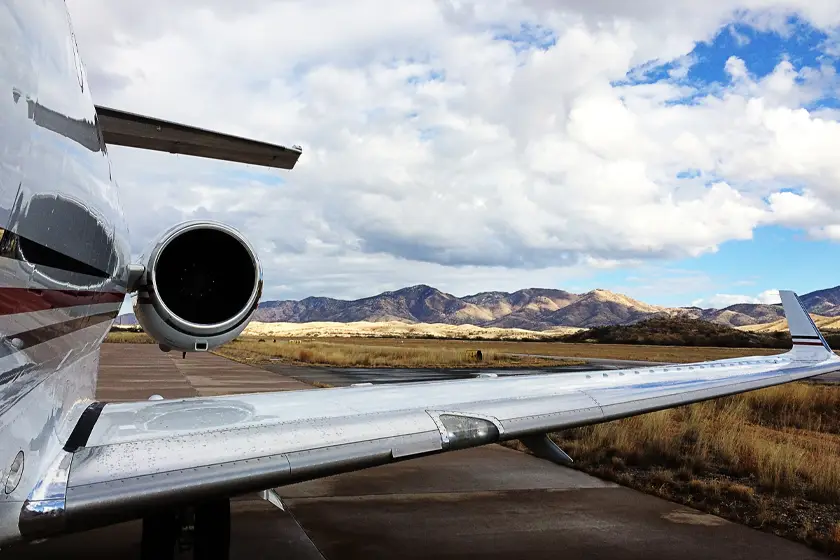 Top Thanksgiving Destinations Accessible by Private Jet
Uncover the premier Thanksgiving destinations reachable by private jet, each presenting a variety of unforgettable experiences to cater to all types of travelers. Some of these destinations include:
Aspen: a winter wonderland with skiing, snowboarding, and cozy mountain lodges
Napa Valley: a wine country retreat with vineyard tours, wine tastings, and gourmet dining
New York City: iconic Thanksgiving celebrations with the Macy's Thanksgiving Day Parade and delicious holiday meals
There's a perfect destination for everyone to enjoy a memorable holiday getaway.
Aspen: A Winter Wonderland
Aspen is famed for its exceptional skiing activities and breathtaking snow-capped peaks. This winter paradise offers an idyllic escape from the holiday hustle and bustle, with inviting ski lodges, stunning mountain views, and peak winter activities like skiing and snowboarding.
Snowmass and Aspen Mountain are two of the incredible ski resorts the city has to offer. Whether you're an avid skier or simply seeking a tranquil retreat, Aspen provides the perfect Thanksgiving getaway, complete with cozy accommodations and fine dining options.
And if you're traveling with your furry friend, you can even book a pet-friendly aircraft for a seamless journey.
Napa Valley: Wine Country Retreat
Delight in a wine country escape in the scenic Napa Valley, famous for its beautiful landscapes, prestigious wineries, and fine dining. With private jet access to Napa County Airport or Charles M Schultz Airport in Santa Rosa, you'll be in the heart of wine country in no time.
Experience the exquisite wine tastings, vibrant local art scene, biking adventures, and Michelin-star restaurants throughout the region. Visit remarkable wineries like Bouchon Bakery, Contimo Provisions, FARM at Carneros, Farmstead at Long Meadow Ranch, Kitchen Door, Model Bakery, and Silverado Resort, which are open on Thanksgiving and offer an unforgettable experience.
New York City: Iconic Thanksgiving Celebrations
New York City stands as the perfect destination for a memorable Thanksgiving experience. The renowned Macy's Thanksgiving Day Parade is a must-see event, featuring exciting floats, vibrant marching bands, and giant balloons of beloved cartoon characters.
Beyond the parade, New York City offers an array of exciting activities during Thanksgiving, such as:
Ice skating in Central Park
Exploring Bryant Park's Winter Village
Visiting iconic landmarks like the Empire State Building and Top of the Rock
Enjoying a Broadway performance or the Nutcracker Ballet
Shopping at the Brooklyn Holiday Bazaar or the Holiday Train Show.
Luxurious Amenities Onboard Your Private Jet
Relish matchless luxury on board your private jet, equipped with amenities intentionally designed to enhance your comfort, satisfaction, and pleasure throughout your journey.
With spacious seating, fine dining, and a range of entertainment options at your fingertips, you'll be able to fully relax and savor every moment of your Thanksgiving adventure.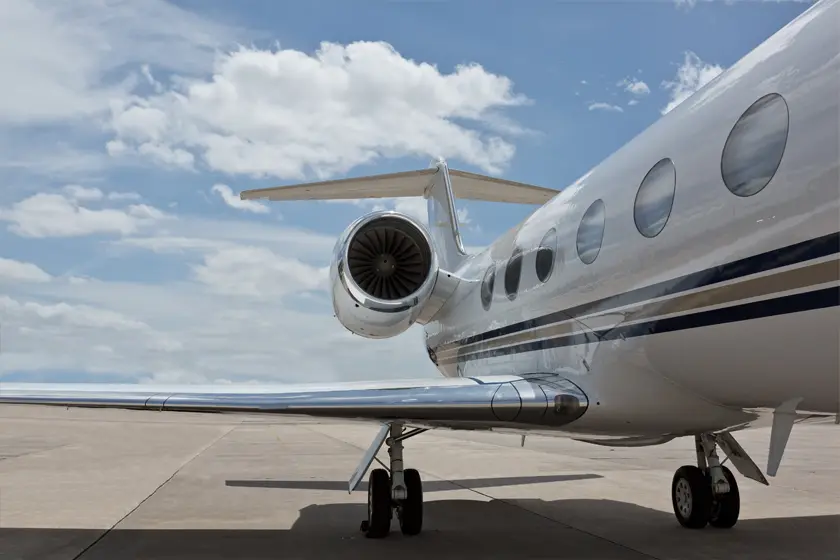 Spacious, Comfortable Seating
On a private jet, you can expect a variety of seating options that cater to your unique needs and preferences. Some of these options include:
Ergonomic captain's chairs that provide superior comfort and support
Club seating arrangements that facilitate social interaction with fellow passengers
Configurations with spacious and comfortable seats that offer ample personal space and relaxation
These seating options ensure an enjoyable in flight experience, thanks to the cabin attendants.
For longer flights, some private jets even offer luxurious flat beds, allowing passengers to get a restful night's sleep and arrive at their destination feeling refreshed and energized. With the variety of seating options available, you can find the perfect balance of comfort and functionality for your Thanksgiving journey.
In-Flight Fine Dining
Savor the gourmet in-flight dining experience offered on private jets, prepared by an executive chef and tailored to your preferences. Some of the dishes you can enjoy include:
Butter chicken
Tiramisu
Charcuterie
Sushi
With these options, you can indulge in a delectable meal from the comfort of your seat.
Private jet charters can also accommodate dietary restrictions and preferences, ensuring a delightful dining experience for every passenger. With the highest standards of culinary excellence and personalized service, your in-flight meal will be an unforgettable highlight of your Thanksgiving journey.
Entertainment and Connectivity
Stay entertained and connected throughout your flight with a range of in-flight entertainment options, including iPads, premium headphones, and Wi-Fi connectivity. Whether you want to catch up on your favorite shows, listen to music, or stay productive with work, the entertainment options onboard your private jet cater to your every need.
With the latest technology and seamless connectivity, you can enjoy endless entertainment and stay in touch with friends, family, or colleagues while soaring through the sky. Make the most of your Thanksgiving journey by immersing yourself in the entertainment and connectivity options available onboard your private jet.
Benefits of Chartering a Private Jet for Thanksgiving
Opting for a private jet charter for Thanksgiving brings manifold benefits, including:
Adaptability and efficiency of tailored travel schedules
Discreteness and security of personalized service
Maximized enjoyment and an unforgettable holiday experience
Spend quality time with your family and friends in a comfortable, intimate setting, free from the distractions and stress of commercial air travel. With the numerous advantages of private jet charter, your Thanksgiving journey will be a truly memorable and enjoyable experience.
Flexibility and Efficiency
Private jet travel provides exceptional adaptability and efficiency, enabling you to mold a travel schedule that ideally fits your requirements. By choosing direct routes to your destination, you can save time and money, and by booking a one-way trip, you can optimize cost and flexibility even further.
Additionally, private jet charter allows you to:
Select an airport that is convenient and closer to your destination
Enhance the efficiency and flexibility of your Thanksgiving journey
Make the most of your time
Enjoy a truly personalized travel experience
Privacy and Security
Chartering a private jet for Thanksgiving ensures your privacy and security. By choosing a reputable private jet charter company that values your privacy and has a strong safety record, you can avoid potential breaches of privacy and ensure a secure flying experience.
Packing wisely to minimize delays during security checks and considering formal agreements that reinforce confidentiality, such as non-disclosure agreements and confidentiality clauses, can also help preserve your privacy during your private jet travel. With these measures in place, you can enjoy a smooth and secure flight experience.
Quality Time with Family and Friends
The chance to spend quality time with your loved ones in a cozy, intimate setting is among the significant benefits of chartering a private jet for Thanksgiving. By avoiding the stress and hassle of commercial airports, you can start your Thanksgiving celebration early and focus on what truly matters: connecting with your family and friends.
Traveling together on a private jet allows you to:
Maximize the time spent with your loved ones
Provide more opportunities to bond and cherish each other's company during the flight
Make your Thanksgiving journey an unforgettable experience shared with those who matter most.
How to Book Your Thanksgiving Private Jet Charter With Aerial Jets
Arranging your Thanksgiving private jet charter with Aerial Jets is a straightforward and hassle-free process. Simply follow these steps:
Get in touch with Aerial Jets to discuss your travel needs.
They will provide you with a personalized quote based on your requirements.
Review the quote and confirm your booking.
Aerial Jets will handle all the necessary arrangements for your private jet charter.
Once you have accepted the quote, you can effortlessly book your flight and make payment, ensuring a seamless travel experience.
Why Fly With Aerial Jets
Aerial Jets offers incredible private jet charters for domestic and international flights, as well as luxurious amenities such as in-flight fine dining, spacious seating, and entertainment and connectivity. Their passionate customer service team ensures a unique and personalized travel experience, making Aerial Jets the ideal choice for your Thanksgiving private jet charter.
Flying with Aerial Jets means you can reap benefits like:
Enhanced flexibility and efficiency
Unmatched privacy and security
A memorable travel experience to enticing Thanksgiving destinations like Aspen, Napa Valley, and New York City
Make the most of your Thanksgiving holiday by choosing Aerial Jets for a luxurious and memorable journey.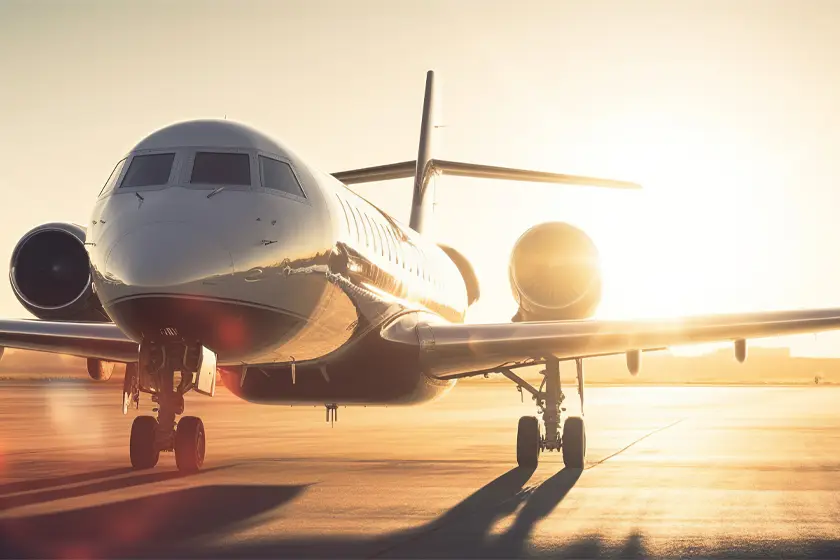 Summary
In conclusion, flying private for Thanksgiving offers an unparalleled travel experience, combining luxury, convenience, and exclusivity. From escaping crowded airports to enjoying personalized travel experiences, chartering a private jet allows you to make the most of your Thanksgiving journey. Discover top destinations, indulge in luxurious amenities onboard, and enjoy the numerous benefits of private jet travel. Make this Thanksgiving truly unforgettable by flying with Aerial Jets and experiencing the ultimate in comfort and style.
Frequently Asked Questions
Does flying private ever make sense?
Flying private can make sense if you need a multi-stop itinerary and have to save time. It also makes sense when compared to the cost of flying first class commercially, especially when traveling with a group. Private jets offer convenience and luxury with fewer hassles, making them a great option for those who value their time.
Is it a good idea to fly on Thanksgiving Day?
Thanksgiving Day itself is usually not crowded and can be a great way to save money while traveling. Additionally, the farther out from the holiday you travel, the better it generally is, so if your schedule allows it, it could be a great idea to extend your trip beyond that day.
What are the top Thanksgiving destinations accessible by private jet?
This Thanksgiving, indulge in the luxury of a private jet and travel to one of these wonderful destinations: Aspen, Napa Valley, or New York City.