What Are The Safest Places To Visit Via Private Jet?
Imagine exploring the world's most beautiful and safest destinations via private jet, experiencing unparalleled luxury and exclusivity. From remote luxury retreats to island escapes, cultural gems to adventure-seeking hotspots, this blog post will take you on a journey through the top 10 safest places to visit on a private jet, ensuring that you experience the ultimate in privacy, flexibility, and personalized service.
Key Takeaways
Private jet travel offers enhanced safety and security for travelers, as well as access to exclusive destinations.
Aerial Jets provides safe private jet charter services with highly trained pilots and personalized amenities & services.
Enjoy stunning scenery, world-class amenities & lasting memories in remote luxury retreats such as Telluride, Lanai or Nimmo Bay.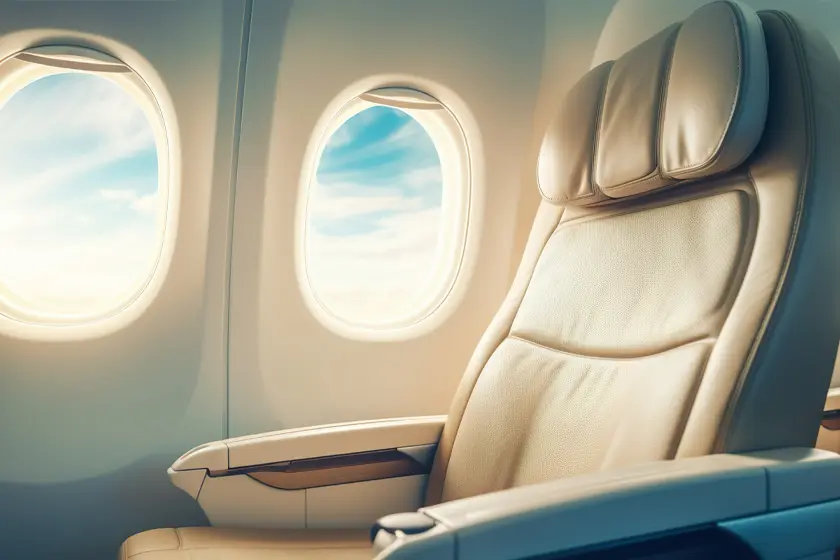 The Importance of Safety in Private Jet Travel
Private jet travel, being more exclusive and costly than commercial flights, prioritizes safety above all. When selecting top private jet destinations, a variety of factors are taken into account, such as the availability of airports, the attractions and activities available in the area, and the safety of the destination. Private jet travel provides a range of advantages, such as convenience, privacy, and flexibility, enabling travelers to circumvent the extended queues and postponements connected with commercial flights.
Aerial Jets implements a range of safety measures to guarantee the security of their passengers, such as pre-flight inspections, in-flight monitoring, and post-flight reviews. Moreover, they utilize advanced technology to monitor the whereabouts of their aircraft and provide real-time updates to passengers.
Keeping safety as a top priority, here are some of the world's safest and most exclusive private jet destinations.
Remote Luxury Retreats
For those seeking privacy, exclusivity, and a truly unique experience, remote luxury retreats are the perfect choice. These popular private jet destinations offer a secure and confidential escape, where private jet travelers can immerse themselves in stunning scenery, indulge in world-class amenities, and create lasting memories.
Here are three breathtaking remote luxury retreats that you can access via private jet.
Telluride, Colorado
Nestled in the stunning San Juan Mountains, Telluride, Colorado is an exclusive ski town that offers a perfect blend of adventure and luxury. The remote location and limited accessibility make Telluride a hidden gem, offering stunning mountain views and world-class skiing without the crowds. The only way to access this breathtaking destination is via the Telluride Regional Airport, which is located at a distance of six miles from the town. This limited access ensures an exclusive and intimate experience for those who choose to visit this incredible destination.
In addition to its world-class skiing, Telluride boasts a charming downtown area with high-end boutiques, fine dining options, and a rich history dating back to its origins as a mining town. The combination of stunning landscapes, luxurious accommodations, and secluded location makes Telluride an ideal destination for private jet travelers seeking both adventure and relaxation.
Lanai, Hawaii
If serenity and natural beauty are what you're after, Lanai, Hawaii is the perfect destination. This stunning island escape offers luxury resorts, world-class golf courses, and a variety of outdoor activities to keep even the most discerning traveler entertained.
The most beneficial aspect of traveling to Lanai via private jet is that it is the only way to access the island, as there is no direct commercial service available.
Not only does traveling to Lanai via private jet offer exclusive access, but it also allows visitors to fully experience the island's stunning landscapes and pristine beaches. Luxury accommodations on the island include the renowned Four Seasons Resort Lanai, where guests can indulge in world-class amenities, gourmet dining, and a wide range of activities, from snorkeling and sailing to horseback riding and off-roading.
Nimmo Bay, Canada
For a truly remote and exclusive experience, consider a visit to Nimmo Bay in British Columbia's Great Bear Rainforest. This distinctive lodge offers:
Accessible only via helicopter, which can be arranged after arriving at Port Hardy Airport by private jet
Surrounded by breathtaking scenery and an abundance of wildlife
A once-in-a-lifetime opportunity to connect with nature in a truly intimate setting
At Nimmo Bay, guests can partake in a variety of unique experiences, such as:
Wildlife encounters arranged by the resort, including whale watching
Fly fishing
Dining on a secluded beach
Relaxing in the comfort of a private cabin
This remote luxury retreat offers the perfect balance of adventure, relaxation, and exclusivity, making it an ideal destination for private jet travelers seeking an unforgettable getaway.
Island Escapes
Island escapes offer a unique combination of safety, privacy, and unforgettable experiences for private jet travelers seeking family vacations. These destinations provide the perfect setting for relaxation and adventure, with stunning scenery, crystal-clear waters, and luxurious accommodations.
Here are three incredible island escapes perfect for the discerning private jet traveler.
Anguilla, Caribbean
Known for its immaculate white sand beaches, preserved island culture, and remarkably blue tropical waters, Anguilla in the Caribbean is a true paradise. The most expedient manner of traveling to Anguilla is by chartering private aircraft from St. Maarten or Puerto Rico, allowing you to land directly at Clayton J. Lloyd International Airport. This exclusivity ensures a peaceful and relaxing experience away from the crowds of more tourist-heavy destinations.
Luxurious accommodations in Anguilla include:
Cap Juluca
The Four Seasons
The Auberge's Malliouhana
Numerous private rental villas
All offering world-class amenities and breathtaking views of the surrounding landscape. With its natural beauty, laid-back atmosphere, and easy access via private jet, Anguilla is the perfect island escape for those seeking tranquility and privacy.
St. Barts, Caribbean
St. Barts, an exclusive Caribbean destination, is most conveniently accessed by private jet due to its challenging runway and limited availability. This stunning island offers an array of attractions and activities, including:
Luxury shopping
Fine dining
World-class beaches
Water sports
The advantage of utilizing a private jet when traveling to St. Barts is that the airport has an extreme runway and only specific aircraft are permitted to utilize it, ensuring an exclusive and private experience.
In addition to its beautiful beaches and luxurious accommodations, St. Barts is also home to several notable attractions, including:
Gustavia
Shell Beach
St. Jean
Colombier Beach
Saline Beach
Anse du Gouverneur
Anse des Flamands
For those seeking a truly exclusive island escape, St. Barts offers the perfect combination of privacy, luxury, and unforgettable experiences.
Faroe Islands
The remote and picturesque Faroe Islands are best accessed by private plane, offering breathtaking landscapes and a chance to witness the Northern Lights in all their glory. By landing directly at Vágar Airport, private jet travelers can avoid the hassles of layovers and crowded airports, ensuring a truly exclusive experience.
The Faroe Islands are a nature lover's paradise, with opportunities for scenic hiking and exploring the islands' unique flora and fauna. From the dramatic cliffs of Trælanípa to the enchanting village of Saksun, the Faroe Islands offer a truly unforgettable island escape for the discerning private jet traveler.
Cultural Gems
For private jet travelers seeking unique cultural experiences and safe travel options, there are several destinations that fit the bill. These cultural gems offer a glimpse into the rich history and traditions of their respective locations, while also providing the safety and exclusivity that private jet travelers desire.
Here are three cultural gems that are well-suited for private jet travel.
Paro, Kingdom of Bhutan
Paro, in the Kingdom of Bhutan, is a high-altitude valley surrounded by the majestic Himalayan mountains, offering a unique and serene escape for private jet travelers. With challenging airport conditions, Paro is accessible directly by private jets with permits, ensuring a truly exclusive experience.
In addition to its stunning natural beauty, Paro offers a range of cultural experiences for visitors to enjoy. From ancient monasteries and sacred temples to local festivals and traditional arts, Paro provides a truly immersive experience for those seeking to explore the rich culture of Bhutan.
Tiwi Islands, Australia
The Tiwi Islands, located off the coast of Northern Australia, offer a culturally rich destination accessible exclusively through private jet charter. Known for their vibrant Aboriginal arts culture and strong connection to the land, the Tiwi Islands provide a unique opportunity to experience traditional art and storytelling in a truly authentic setting.
Visitors to the Tiwi Islands can participate in a range of activities such as wood carving, basket weaving, and storytelling, all reflecting the traditional culture of the area. With their secluded location and exclusive accessibility, the Tiwi Islands provide a safe and unforgettable cultural experience for private jet travelers.
Agra (for Taj Mahal), India
Home to the iconic Taj Mahal, Agra, India, offers a truly unique and awe-inspiring experience for private jet travelers. With exclusive private jet access and luxury accommodations, visiting this iconic destination becomes an even more memorable experience.
In addition to the Taj Mahal, Agra boasts a range of other attractions, such as:
Agra Fort
Tomb of Itimad-ud-Daulah
Mehtab Bagh
Fatehpur Sikri
The combination of exclusive access, luxurious accommodations, and unforgettable cultural experiences make Agra a must-visit destination for private jet travelers.
Adventure Seekers
For those private jet travelers seeking both safety and excitement, there are several destinations that cater to the adventurous spirit. From rugged mountain landscapes to remote island getaways, these adventure-seeking destinations provide thrilling experiences and unforgettable memories.
Here are three of the most exciting destinations for adventurers who prefer private jet travel.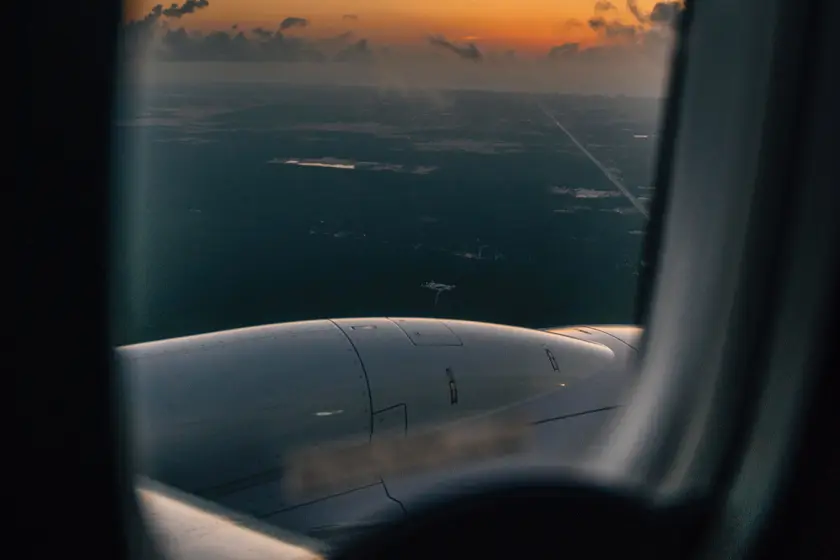 Jackson Hole, WY
Situated in the heart of the American West, Jackson Hole, Wyoming, is a popular destination for outdoor enthusiasts who crave adventure and stunning natural beauty. With its rugged terrain and limited access, Jackson Hole is best reached by private air charter or through the Jackson Hole Airport, making it an exclusive destination for those seeking an authentic wild west experience.
From world-class skiing and snowboarding in the winter to hiking and mountain biking in the summer, Jackson Hole offers a wide range of outdoor activities for all skill levels. Some of the activities you can enjoy in Jackson Hole include:
Skiing and snowboarding
Hiking
Mountain biking
Fishing
Wildlife viewing
In addition to the outdoor activities, the charming downtown area, with its iconic wooden boardwalks and historic Wild West landmarks, adds a touch of nostalgia to this breathtaking destination.
Easter Island, Chile
Easter Island, a remote and mysterious destination located in the southeastern Pacific Ocean, is best served by luxury private jet expeditions. Known for its iconic moai statues and fascinating history, Easter Island offers an unforgettable experience for those seeking an adventure off the beaten path.
With a range of attractions such as:
Ahu Tongariki
Rano Raraku
Anakena Beach
Rapa Nui National Park
Easter Island provides a unique opportunity to explore ancient civilizations and immerse oneself in the island's rich culture and history.
Moreover, the island has implemented stringent safety protocols, ensuring the wellbeing of visitors while they uncover the mysteries of this enigmatic destination.
Explora Patagonia, Chile
Nestled in the heart of Torres del Paine National Park, Explora Patagonia, Chile, is a secluded mountain paradise offering breathtaking views and a wide range of outdoor activities. Accessible only through private jet charter, this luxurious retreat provides the perfect setting for adventure seekers who crave both excitement and exclusivity.
Visitors to Explora Patagonia can partake in:
Guided horseback tours
Hiking
Wildlife experiences
Luxury spa experience after a day of adventure
With its stunning scenery, remote location, and exclusive accessibility, Explora Patagonia is an ideal destination for private jet travelers seeking a truly unique and exhilarating experience.
Traveling Safely with Private Jets
Traveling via private jet provides its passengers with unparalleled safety and security. The convenience, flexibility, and personalized service offered by private jet travel make it an ideal choice for those seeking to explore unique and remote destinations without the hassle of commercial flights.
Private jet travel, also known as private flight, offers several advantages over commercial flights:
Bypasses large airports and congested airspace, ensuring a more secure and private experience
Allows passengers to fully immerse themselves in the beauty and culture of their chosen destination
Provides unparalleled access to remote luxury retreats and adventure-seeking destinations
With private jet travel, you can enjoy the world's most exclusive and unforgettable experiences as you fly private with a private jet rental or explore the luxury of private planes.
How Aerial Jets Can Keep You Safe
Aerial Jets, a leading provider of private jet charter services, prioritizes safety and exceptional travel experiences for its clients. Aerial Jets ensures this by:
Maintaining aircraft to the highest standards
Requiring pilots to be highly trained and experienced
Adhering to a strict policy of only flying in good weather conditions
By following these practices, Aerial Jets ensures that each flight is conducted safely and securely.
Why Travel Private With Aerial Jets?
Opting for Aerial Jets for your private jet travel can offer numerous benefits, including:
Convenience
Stress-free travel
Enhanced work efficiency
Increased comfort
By providing access to remote locations and eliminating the need to queue in lengthy lines at the airport, Aerial Jets enables you to make the most of your time and fully enjoy your travel experience.
Aerial Jets also provides a selection of amenities and services to further enhance your private jet journey, including luxurious cabins, gourmet meals, and personalized concierge services. With a focus on safety, convenience, and exceptional service, Aerial Jets is the ideal choice for travelers seeking the ultimate in private jet travel.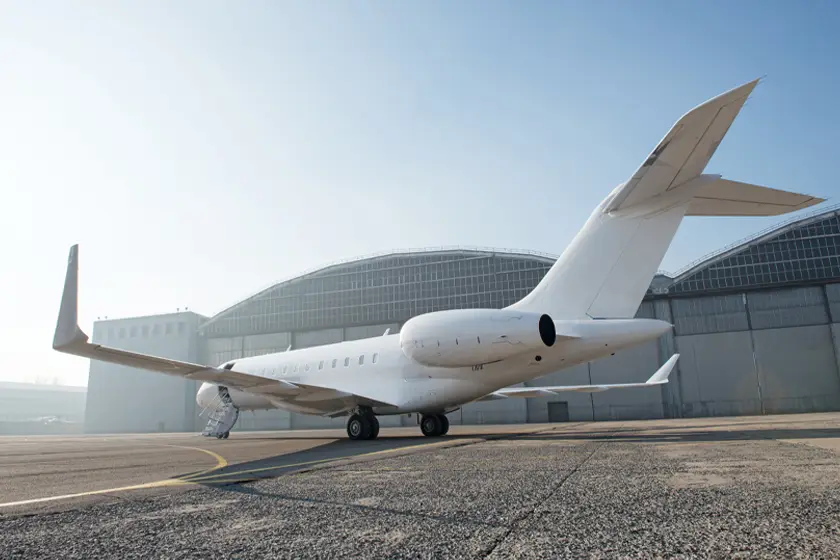 Summary
From remote luxury retreats and island escapes to cultural gems and adventure-seeking destinations, private jet travel offers unparalleled access to the world's safest and most exclusive experiences. With the added benefits of privacy, flexibility, and personalized service, private jet travel ensures that each journey is truly unforgettable. So, pack your bags, board your private jet, and embark on an adventure of a lifetime to these top 10 safest places to visit on a private jet.
Frequently Asked Questions
Can you go anywhere you want with a private jet?
With private jets, the sky is the limit! You can access any airstrip to land a small jet and fly almost anywhere in the world as long as FAA regulations and international treaties are adhered to. Enjoy the luxury and convenience of traveling by air with a private jet.
Which is the safest private jet in the world?
The Bombardier Challenger 350 has been rated among the top super midsize charter planes in 2021, with its broad range of amenities ideal for business travel and one of the best safety standards. This makes it the safest private jet in the world.
Can private jets avoid turbulence?
Private jets can generally avoid turbulence by flying at a higher altitude than commercial airlines, as well as using advanced weather radar and other technology to identify areas of turbulence. They are also usually able to take more direct routes to their destination, which can further reduce the chance of experiencing turbulence.
What are some of the safest private jet destinations?
For a safe and enjoyable private jet experience, consider destinations like Telluride, Colorado; Lanai, Hawaii; Nimmo Bay, Canada; Anguilla, Caribbean; St. Barts, Caribbean; Faroe Islands; Paro, Kingdom of Bhutan; Tiwi Islands, Australia; Agra (for Taj Mahal), India; Jackson Hole, WY; Easter Island, Chile; and Explora Patagonia, Chile.
What are the benefits of traveling via private jet?
The benefits of traveling via private jet are numerous, including convenience, privacy, flexibility, access to remote locations, and personalized services.